Route Description - Dirty 30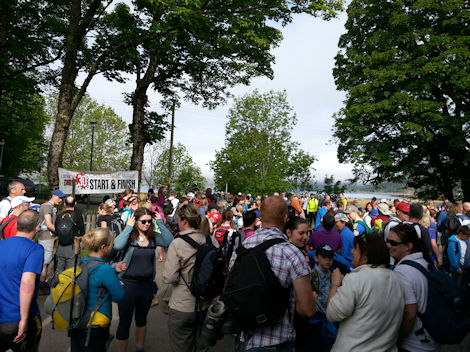 Start
NG 814 194 - Glenelg Village Hall
Start at Glenelg Hall and follow the road out of Glenelg. Turn left at the junction and follow the road through Galtair towards the ferry. Just before the road descends to the ferry, turn right into the carpark and onto the track which leads along the Kylerhea Narrows.
As you descend to the shore, continue along the beach until you reach a break in the wall where a path leads inshore. Follow the path down to the shore to Ardintoul and then up the hill. Here the route splits, and those on the Dirty Dozen (Blue route on map) will continue to climb and follow the road to Bernera before returning to the village hall.
The main Dirty 30 route follows the route down the hill, over the footbridge and a footpath on your right leads up the hill and through the forest, past Caisteal Grugaig Broch to Totaig.
Continue along the road to Letterfearn (checkpoint 1), home of the 'Jelly Baby Pitstop'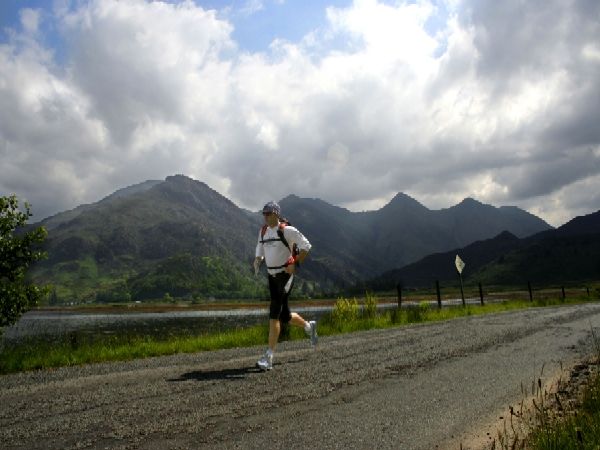 Checkpoint 1
NG 883 237 - Letterfearn ~11 miles
Continue on the road through Ratagan. At the juntion, turn left and follow the road to Shiel Bridge camp site & checkpoint 3. Refreshments and toilet facilities are available at the shop.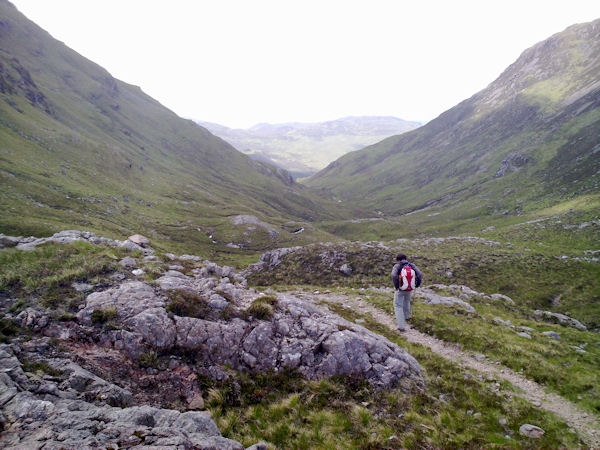 Checkpoint 2
NG 938 186 - Shiel Bridge ~17 miles
The route now leads up Glen Undalain before climbing to the highest point of The Lochalsh Dirty 30 at Loch Coire nan Crogachan (NG 919 164). From here it descends along the path of Allt à Ghleannain to Bealachasan and into the forestry. Follow the forest track to Checkpoint 4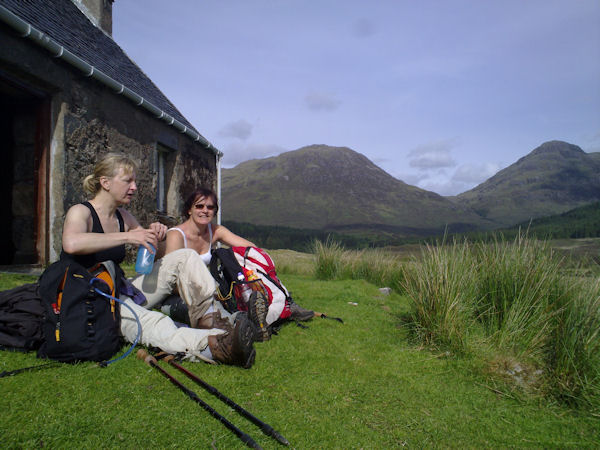 Checkpoint 3
NG 889 181 - Moyle ~22 miles
Crossing at the bridge (NG 889 173) and turning right towards the bothy at Suardalan where you should pick up the path past Loch Iain Mhic Aonghais and continue along the track to Balvraid & Checkpoint 5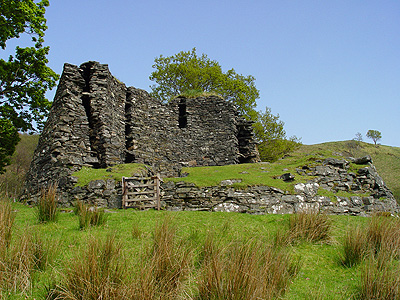 Checkpoint 4
NG 848 165 - Balvraid ~25 miles
The route continues along the road passing the Brochs Dun Telve and Dun Troddan before turning right at the Eilanreach junction and following the road along the coast back to Glenelg and the finish.
Route Description - Dirty Dozen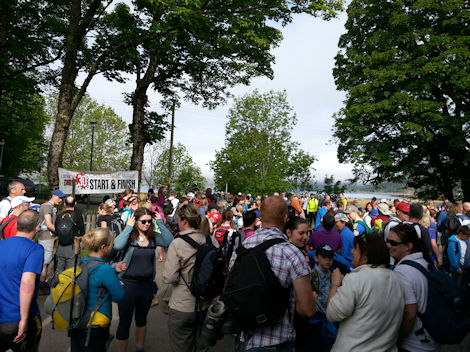 Start
NG 814 194 - Glenelg Village Hall
Start at Glenelg Hall and follow the road out of Glenelg. Turn left at the junction and follow the road through Galtair towards the ferry.
At the beach, take the road to your right, signposted Ardintoul (non-costal route) and proceed up the hill. As you proceed downhill, there is a new fork in the road - take the old road to the left before finally descending to Ardintoul and follow the road round down to the shore before turning left passing the ruins of Ardintoul House.
Continue on the rough path towards the shore, and turn left, proceeding along the shore until the path ascends steeply. Follow this path and continue on towards the Skye Ferry. You will eventually join the main road at the Ferry Shore Station and you should proceed up the hill back towards Glenelg and the Village Hall.